The Karleycucumber Raw Food Cleanse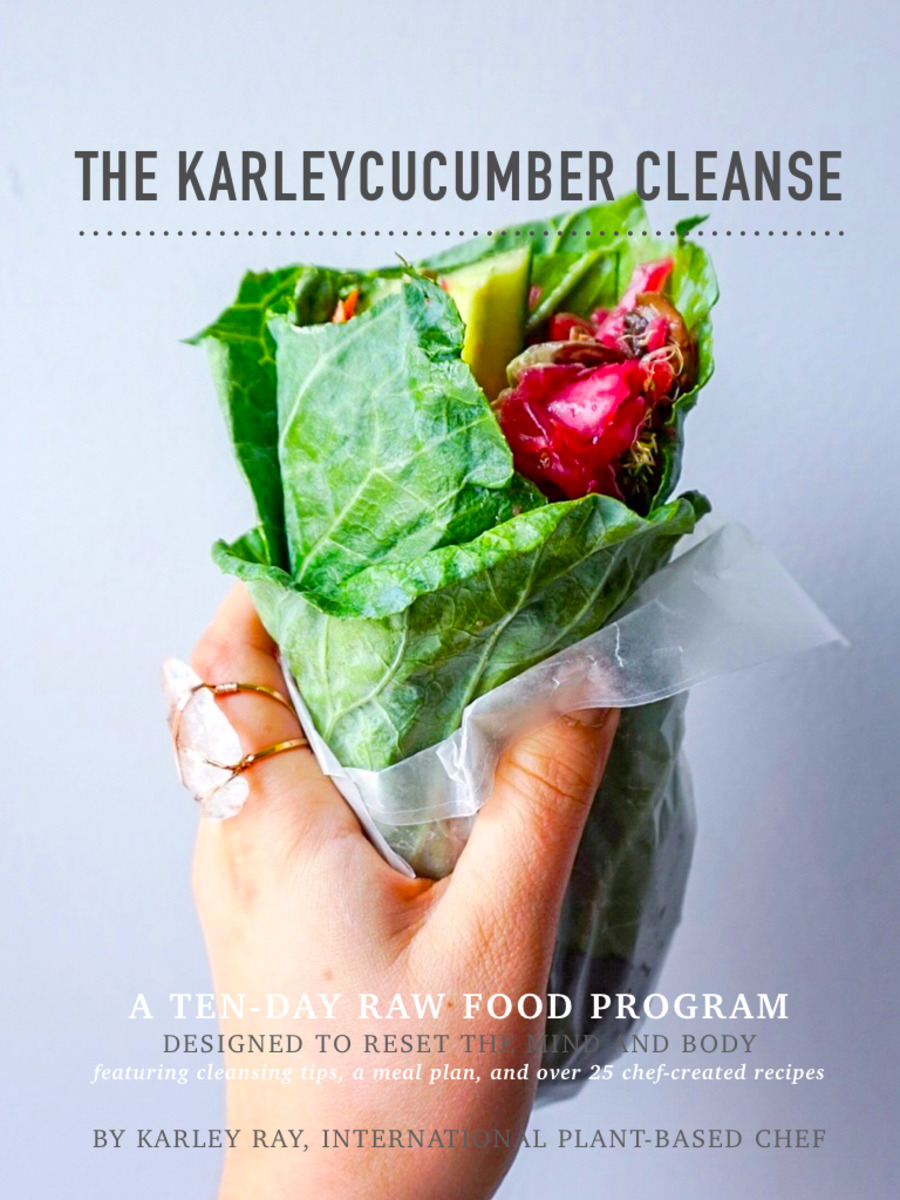 The Karleycucumber Raw Food Cleanse
In August of 2018 I published my first ever ebook. What started as a simple plan I wrote for myself and a few friends turned into a full-fledged, 87-page ebook! I put my heart and soul into making it a comprehensive and beautiful book.
The Karleycucumber Cleanse is a 10-day raw food plan designed to reset the mind and body. It features several pages of tips for success and over 25 recipes. It is easy to follow and customizable to meet your needs. I wrote it in a playful, sassy, and light tone so no one has to feel like they need to be one of those 'crazy vegan people' to understand it! And the best part of it is - it's easy! All you have to do is eat raw foods - but in this book I show you a way to do it that is fun and tasty!
I also offer cleanse coaching if you need a pal to keep you accountable with your goals!
Shoot me a message for details on that.
*note - purchasing it through my site will give you a PDF version of the book. You can also find The Karleycucumber Cleanse in iTunes/iBooks if you would like to download the EPUB version and view it in ibooks!